Aloë cocktail bar copenhagen
Aloë Cocktail Bar is owned by Cocktail Company, we are a Caribbean inspired cocktail bar in the heart of Copenhagen located on a small side street to Strøget. The bar exudes Cuban vibes and the atmosphere is always fun, happy and relaxing. We serve Caribbean inspired cocktails as well as our own versions of classic cocktails. With us there is room to dance and have fun, and our focus is on creating an unforgettable atmosphere.
Besides our regular service, we offer an unique experience where you can become a bartender yourself while having fun together with your friends through our Cocktail Course.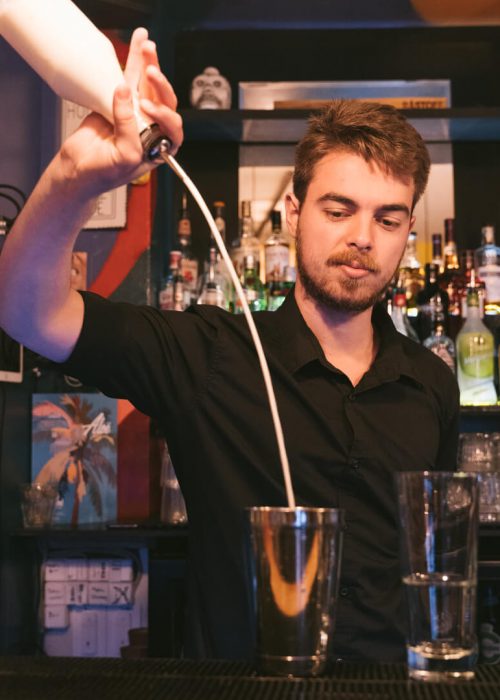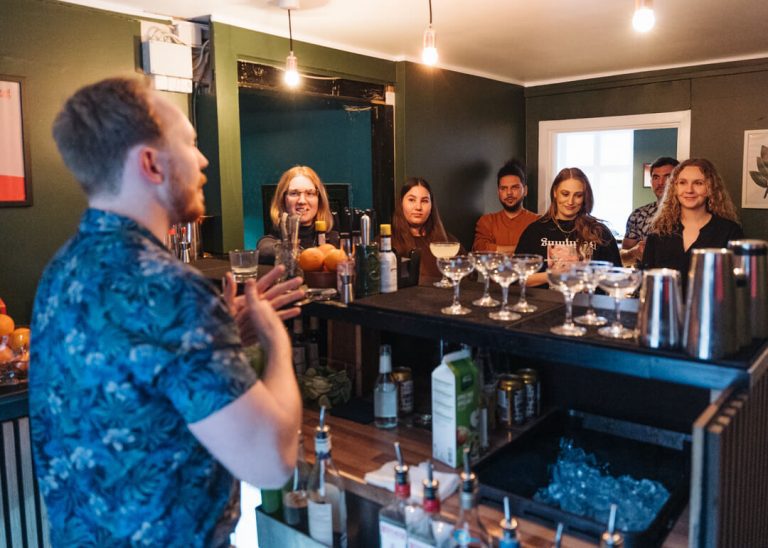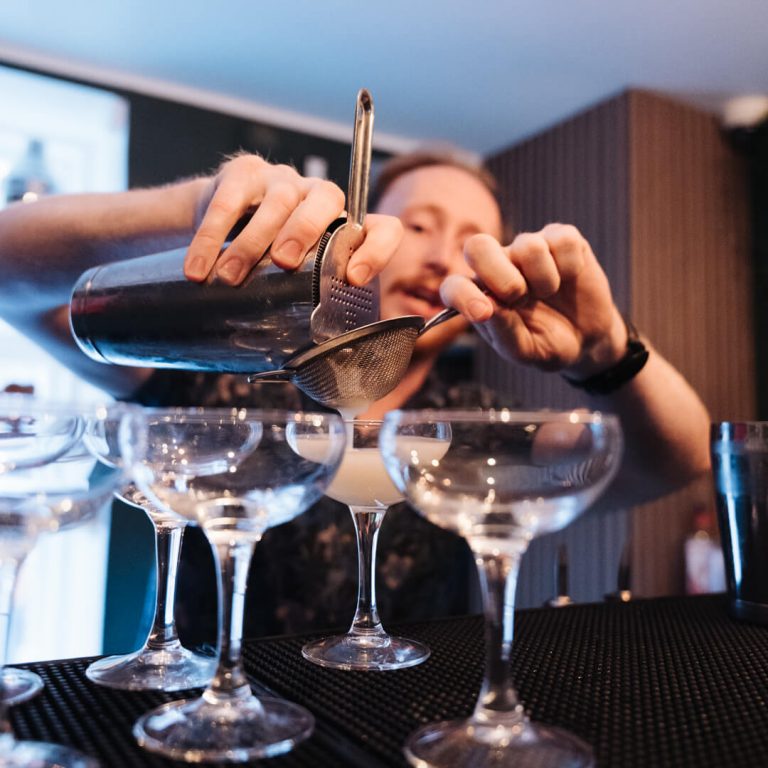 Learn how to shake, strain & mix
We're a part of Cocktail Company who offers fun and educational cocktail courses. Our bartender will divide you into teams and invite you behind the bar, where you'll learn how to shake, strain and mix delicious cocktails. We'll challenge your cocktail knowledge, and test your blind testing abilities. You can book 1, 1,5 or 2 hour courses and we promise you a good time! We do courses for all kind of events such as:
We put accent on quality, as we are Denmark`s leading caterer of Cocktail Experiences. We delivered over 6500 events of all sizes and keep counting, we own 3 Cocktail bars (Kassen Cocktail Bar, Aloe Cocktail Bar and Grace Cocktail Bar – Aarhus) and we deliver ice for your cocktails to stay fresh and cold at events, venues and any ocassions from our own ice factory, Is Til Fest.